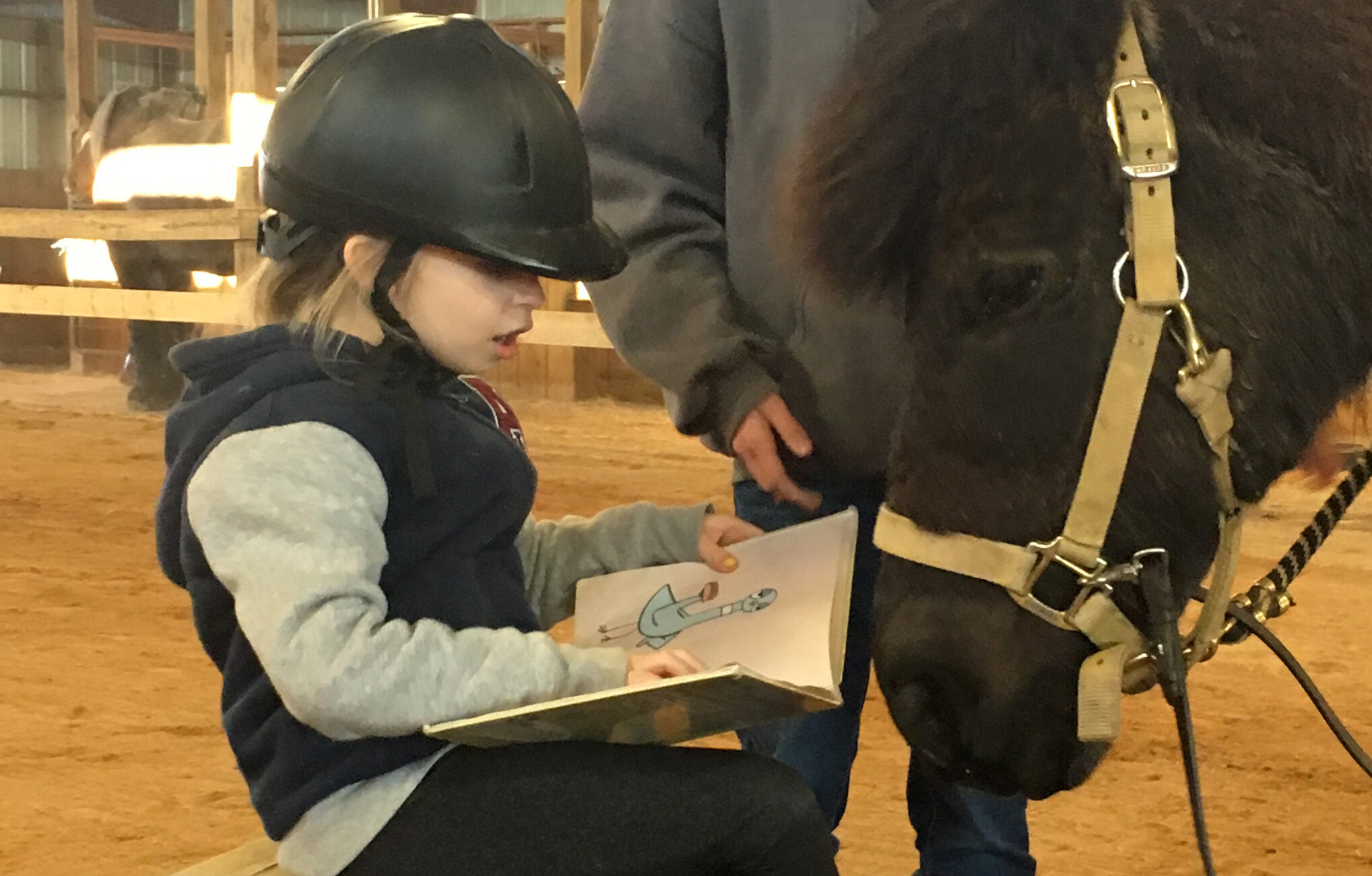 Pony Partners
Children who want to build their literacy, reading, and horsemanship skills will enjoy our "Pony Partners" Program. We use interaction with our gentle ponies along with many fun and educational activities to help students (ages 6-9 years old) with reading, literacy, and horsemanship skills. We are now offering this program at Ridin' High's facility.
Most of the cost (for special T-shirts, snacks, crafts, and other materials) is covered through a generous grant by the First Horizon Foundation. Because of this, participants pay only $40 for all six sessions!
Our next Pony Partners class will be held on Mondays from 4:00-5:00 pm, from March 13, 2023 - April 17, 2023.  Pre-registration is required.  As an option, take advantage of our online (virtual) Pony Partners page!
If you are interested in having your child participate in the program (or are interested in serving as an encouraging volunteer), please call (423-585-0331) or email ([email protected]) us.
Contact Us
We'd love to talk personally with you about Ridin' High can benefit you, your school, or your family member.  Email us at [email protected] to find out more.