Our Approach
We're passionate about helping people reach their goals, especially challenged individuals!  To do so, we've assembled a qualified team of experienced staff members, helpful volunteers, and trained therapy horses.
Our Mission Statement says it all:  "The purpose of Ridin' High, Inc. Therapeutic Riding Program is to promote the well-being, functional abilities, and personal development of persons with physical, emotional, or cognitive challenges through participation in Equine Assisted Activities and Therapies, subject to the consent of the participant's medical advisors or other appropriate professional counsel."
We follow best practices for our equine-based activities and interventions, using the guidance and standards outlined by the Professional Association of Therapeutic Horsemanship (PATH).  We're a PATH accredited member center and have a Certified Therapeutic Riding Instructor on staff as well.
Additionally, we ensure top quality care for our hardworking therapy horses. Our program director (who has a Bachelor's Degree in Equine Science) oversees their care. Each horse has a customized feeding plan and receives health and dental care and individualized saddle fittings. Upon occasion, they even receive equine massage!  Of course, they are also very well-loved by volunteers and riders.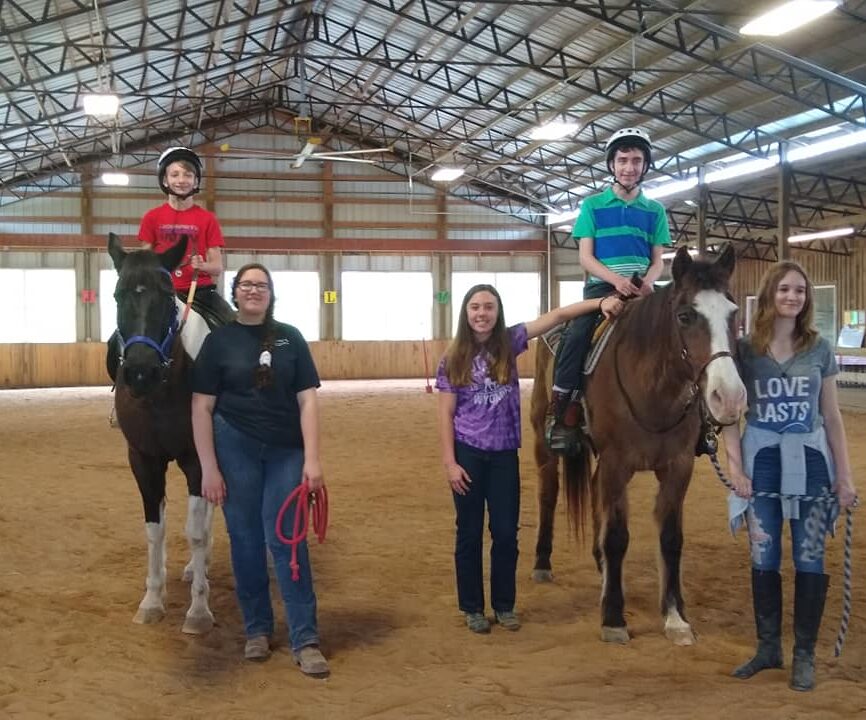 Our Story
In 1993, a caring and generous woman, Nancy Eversole Bible, wanted to couple her love for members of the disabled community and her passion for horses. She began offering recreational riding at her barn to a handful of challenged riders from a local group home. With just two horses and two riders, the Ridin' High dream began to unfold. Just five years later, a Board of Directors was formed and Ridin' High gained its tax-exempt status with the IRS as a non-profit organization.
Though many changes have occurred since Nancy's first dream to see challenged riders on horseback, the spirit of her vision guides our growth. She continues to be involved as a friend and as a member of the Board of Directors.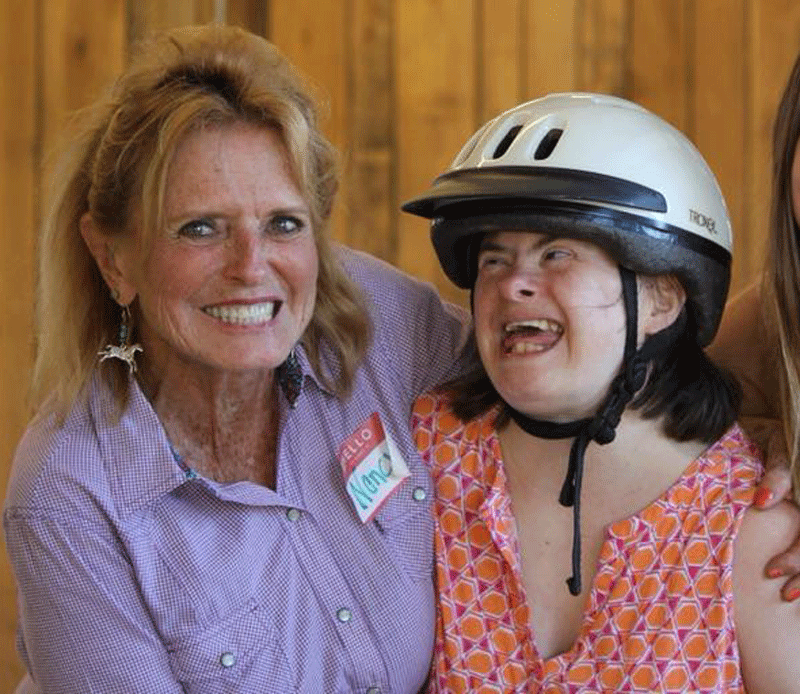 Our Facility
Through the generosity of donors and by countless hours of work by staff, board members, and volunteers, Ridin' High has its own facility on Long Creek Road.
This 15-acre facility includes four main pastures, several paddocks, open land for riding, and an accessible 10 stall barn/covered arena.  The 50' x 100' indoor arena enables us to conduct classes year round. The building also includes a parents' waiting/observation room, accessible bathrooms, an office, a storage room, and a hay storage area.  A grant by the Walters Foundation enabled us to develop "The Hub," a beautiful and functional parking/pavilion area that allows for better accessibility for our riders.
To even better serve our participants, we hope to eventually develop an outdoor arena and a 'sensory' trail.  We welcome partnership from business or individuals to help with these endeavors, which will equip us to help even more individuals!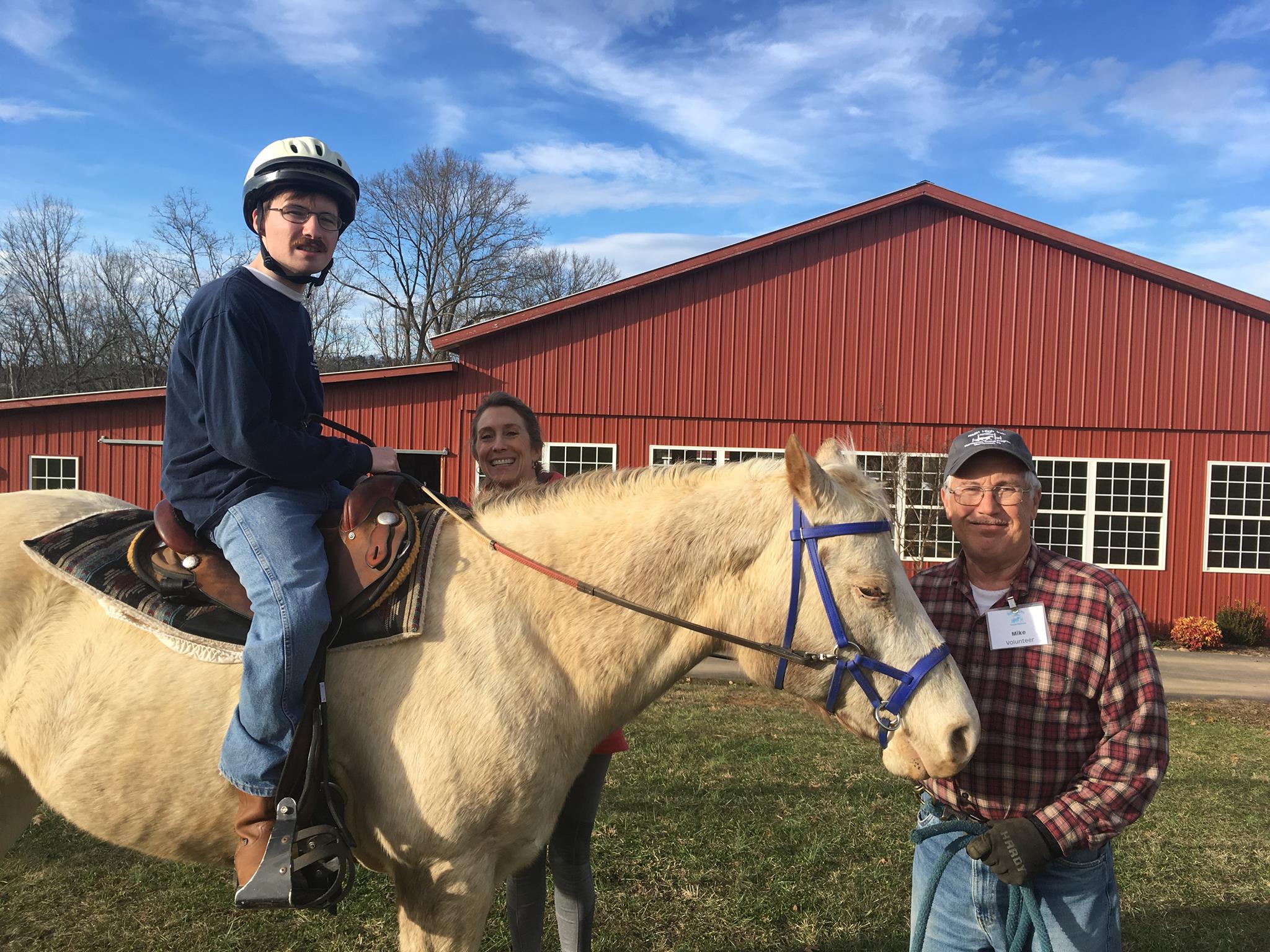 Meet the Team
We're passionate about helping people reach their goals!
Nancy Eversole Bible
Nancy represents the heart and soul of Ridin' High.  Her passion for serving those with disabilities has led to almost 30 years of selflessly pouring herself into the development of Ridin' High.  She is the driving force behind developing the program from using 2 horses on her personal farm into the vibrant and established program it is today. She continues to serve Ridin' High on the Board of Directors and helps with projects, fundraising, and grants.
Linda Bird
Program / Development Director
PATH Certified Riding Instructor
Linda has a strong skill set that includes multiple degrees and extensive experience with horses, teaching, and physical therapy. She has a B.S. Degree in Equine Science, a Master's Degree in Education, a degree/certification as a Physical Therapist Assistant, and is a PATH Certified Therapeutic Riding Instructor. Linda was a professional riding instructor for several years in the Equestrian Programs at Averett College and Chatham Hall Preparatory Schools, teaching advanced riding, equine lameness/disease, and horse training techniques. She also coached competitive teams in dressage, show hunters, and eventing in Virginia. She has bred, raised, and trained several sporthorses and continues to ride and train her own personal horses.
Kayla Hudson
Certified Riding Instructor
Equine Manager
Kayla has been associated with Ridin' High for eight years. She is an extremely hard-working and capable young woman.  She takes diligent care of our horses, including helping to develop customized health care, nutritional, and training programs for each horse. Kayla has earned national certification as a riding instructor through the Certified Horsemanship Association.
When she's not working at Ridin' High, you can usually find her riding or showing Khaleesi, her personal horse (who is also loaned to Ridin' High for use as a therapy horse).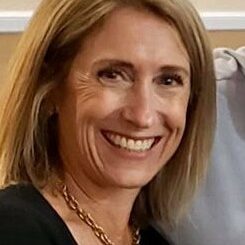 Lindy Fowler
Lindy Fowler has a BS Degree in Education and has taught professionally for many years. She also has extensive experience with equines from growing up on a high-end Morgan farm in Florida and showing throughout her youth. She has also undergone significant training from credentialed instructors on working with persons with disabilities and ACEs. A lifelong teacher, Lindy is especially adept at incorporating learning and social activities into therapeutic riding sessions to improve cognitive and social challenges.
Lindy is known for having an incredibly positive attitude and a caring heart for our participants and families.  Even if you've never been to Ridin' High before, you're sure to recognize Lindy:  She's the one with boundless energy and a ready smile on her face!
Ridin' High is provided guidance and direction through an active board.  Members of Ridin' High's board represent diverse skill sets and come from all walks of life!  Members are business owners, attorneys, physical therapist assistants, accountants, horse behavioral specialists, and riding instructors (just to name a few).  What they all have in common is a desire to help Ridin' High participants experience success!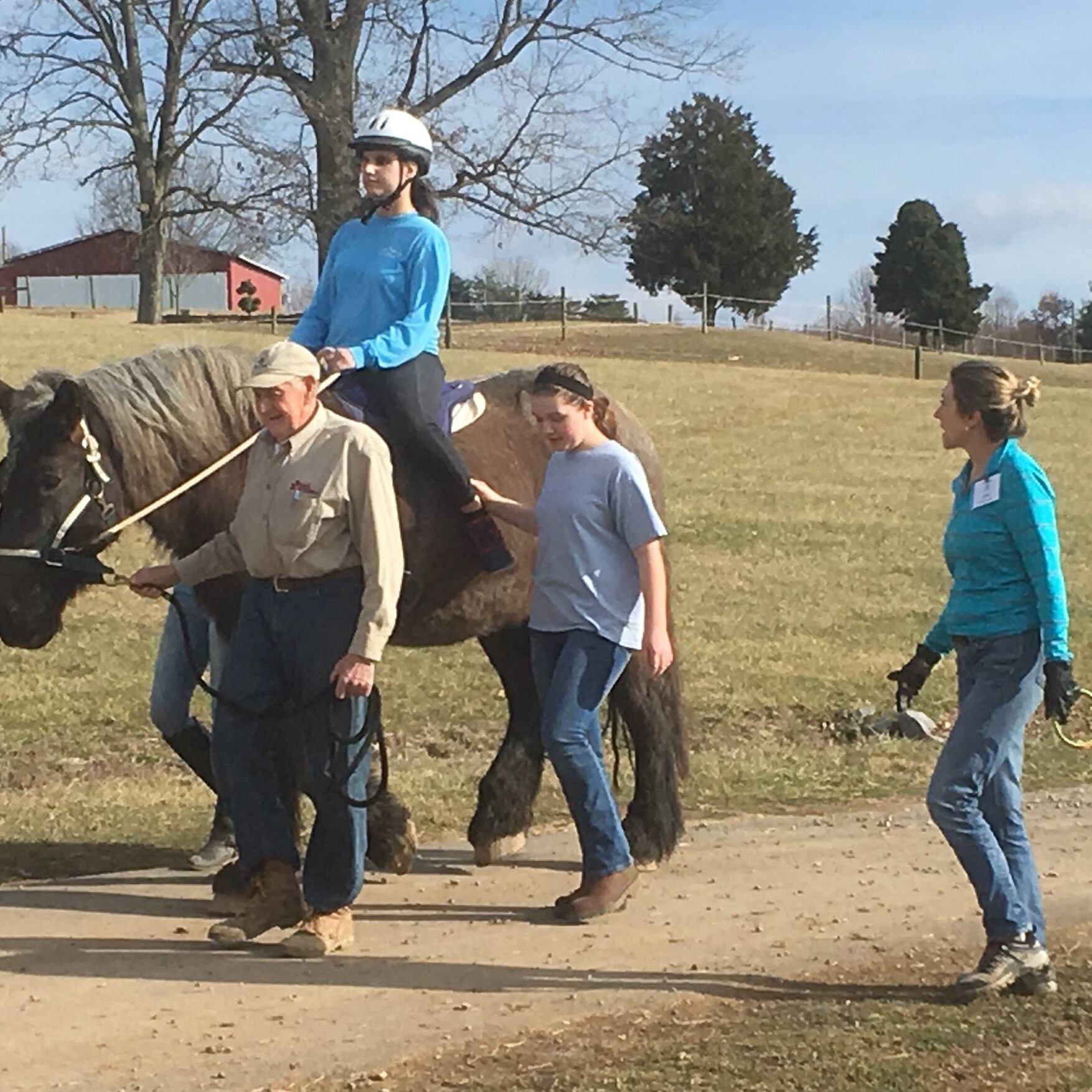 Volunteers
Ridin' High volunteers are truly a breed apart.  They work selflessly (and often hours on end) to ensure that our participants have the best chance at success.  Volunteers serve in a wide range of ways:  Helping with lessons, caring for the horses, training horses, maintaining the facility, working in the office, writing grants, and helping with fund raising. If you're willing, we're pretty sure that we can match up your skill set and interests with a Ridin' High need!
Contact Us
We'd love to talk personally with you about Ridin' High can benefit you, your school, or your family member.  Since we're often busy teaching riders or training horses, the best way to contact us is to email ridi[email protected]. Include your phone number for a return call.