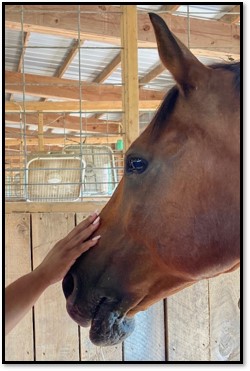 First Responders/Veterans Program
This program will focus on unmounted activities and relationship building with the horse. Horses are unique in their character and temperament, which can help persons with PTSD gain the inner strength and peace to face life's challenges. Since the program is also led by first responders, they understand those challenges in a way that others can't. This program is being offered at NO COST to first responders and veterans as a way of saying 'thank you' to those who have served. If you (or someone you know) is interested in this program, please contact us at ri[email protected] (or talk with Linda or Pat at Ridin' High).
Contact Us
We'd love to talk personally with you about Ridin' High can benefit you, your school, or your family member.  Please email us at [email protected] for a call back.